Cardio is the Best Way to Burn Belly Fat
Cardio is the Best Way to Burn Belly Fat
If your goal is to lose fat, especially around your belly, it's not (unfortunately) going to happen overnight. Nor can you specifically spot-reduce fat from around your belly area; you'll need to target body fat as a whole. Consistent diet and exercise play a role in this, but it's true that some workouts do burn fat faster and more efficiently than others. (Though you'll need to stick to a healthy diet, like this two-week clean eating plan, to be able to see those effects.)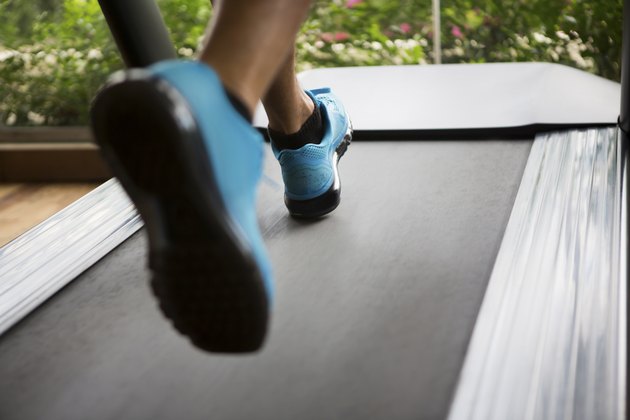 But even though cardio is important, you shouldn't just hop on the treadmill, plod along for 30 minutes and expect to lose a lot of weight, either. Picking the right kind of cardio is also crucial, and that means high-intensity cardio and high-intensity interval training  workouts. If you want cardio to burn fat and lose weight, choose a form of exercise that raises your heart rate for an extended period of time.
You also need to be diligent about the amount of time you spend doing cardio exercise to lose weight. A January 2014 paper published in Progress in Cardiovascular Diseases notes that exercise exceeding 200 minutes per week, or 40 to 45 minutes per day five days per week, yields far greater weight loss than the minimum recommendation from the Centers for Disease Control and Prevention of 150 minutes per week. This minimum amount is to support good health, not necessarily weight loss.
1. High-Intensity Cardio
There is no one best cardio exercise for weight loss. The type of cardio exercise you choose is less important than the intensity at which you perform it. While any activity is better than no activity when it comes to weight loss, moving at a high intensity or performing high-intensity cardio is most effective.
In an August 2017 study published in Health and Quality of Life Outcomes, researchers measured different exercise intensities' effect on weight loss. After 12 weeks, people who exercised at a high intensity, defined as 70 to 80 percent of maximum heart rate, three days a week lost significant weight, reduced their waist circumference and reduced overall body fat. Although people exercising at lower intensities still lost weight, their results weren't as notable as the high-intensity exercisers.
To make things a bit easier, here's a ranking of the cardio workouts that burn the most calories, based on the Harvard Health Publishing's average caloric burn for a 155-pound person for 30 minutes of high-intensity work:
Row: Stand feet hip-distance apart. Hold a barbell with an overhand grip. Hinge forward from the hips so your back makes a 45-degree angle with the floor. Bend your elbows to pull the bar toward your lower ribs as you squeeze your middle back muscles together. Straighten your elbows to complete one repetition.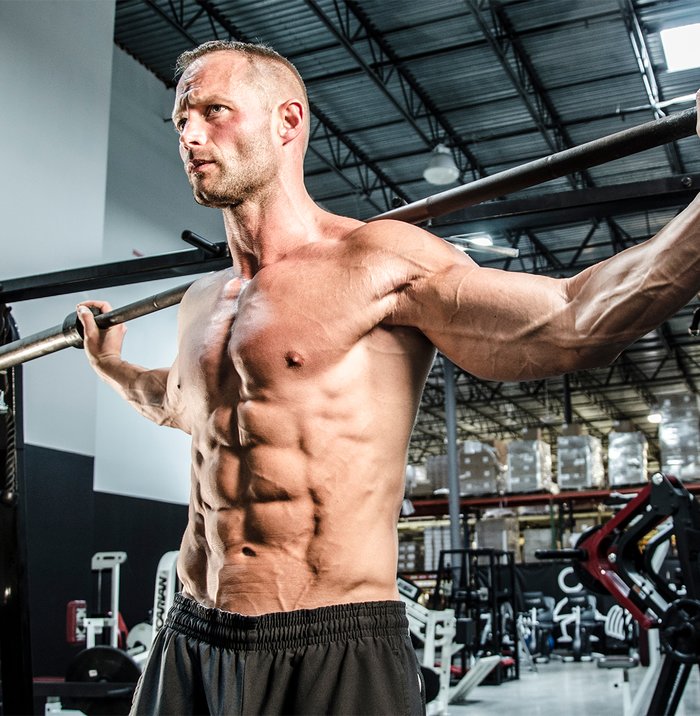 Chest press: Lie on your back on a workout bench, holding a dumbbell in each hand, palms facing your feet. Bend elbows out to the sides as you lower the weights down to your chest; elbows form a 45-degree angle with the body and upper arms are parallel to the floor. Push the weights back up to straighten the elbows to complete one repetition.
Bicep curl: Stand with your feet hip-distance apart. Hold a dumbbell in each hand, arms extended in front of your thighs and palms facing forward. Keep your upper arms close to your torso and bend your elbows to curl the weight to the fronts of your shoulders. Lower the weights back down to complete one repetition.
Cardio is the Best Way to Burn Belly Fat